New features for the Metz Topas product family
Now with HDR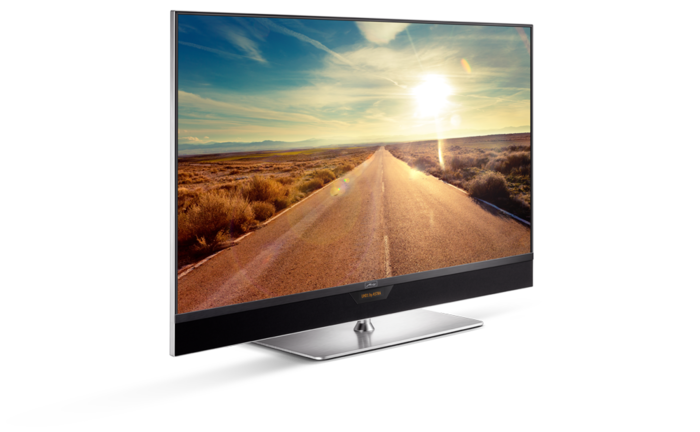 Zirndorf, 01.08.2017
Our Topas product family doesn't just impress with its excellent image picture technology, but is also an all-round master of TV entertainment. The product family continues to grow and, thanks to HDR and UHD picture resolution (3840 x 2160 pixels), now offers brilliant vibrancy and excellent contrast levels.
More detailed television with HDR: with cutting-edge UHD resolution and HDR (High Dynamic Range) functionality, the new Topas TX95 UHD twin R offers an incredibly sharp TV experience. HDR ensures exceptionally high contrast and a broad spectrum of colours. This means much more detail is visible in particularly light or dark areas, film scenes appear extraordinarily natural, and more intense and lively images can be produced than ever before.
Features and finesse: numerous convenient functions such as timeshift and twin-recording, with a terabyte of storage space for recordings, mean the viewer can become their very own programme director. Connecting the Topas to your home network brings varied entertainment into your living room – through access to online media libraries, for example. A compact OLED plain text display above the sound module provides information about the channel name and time. The inituitive Metz operating system rounds off the Topas TX95 UHD twin R.
Sound module with wooden housing: the Topas TX95 UHD twin R's wood-finished sound module provides impressive 80 Watt output through 4 speakers, bringing rich sound into your living room. Individual control of the speakers makes for an absolutely clear, richly nuanced and full sound.
In addition to these feature highlights, the Planea TX76 UHD twin – available in 55, 49 and 43-inch screen sizes – also has a twin-multi-tuner (2 x DVB-C/T2/S2), making it ready for all current digital reception technologies. Pay-TV offerings can be used via the 2 CI+ slots for CA modules, which allow various smart cards to be docked simultaneously. The rotating table stand with brushed aluminium surface provides a perfect base and an elegant touch to every living room.
The new Topas is equipped with HDR (High Dynamic Range) contrast expansion. The Topas TX95 UHD twin R is available in 55-inch (140cm), 49-inch (123cm) and 43-inch (108cm) screen sizes. The high-quality sound module with solid wood housing provides highly responsive sound.